3 Points to Style Your One-Piece Swimsuit this Summer! - Style up with Other Clothing
Views: 95 Author: Site Editor Publish Time: 2020-11-24 Origin: Site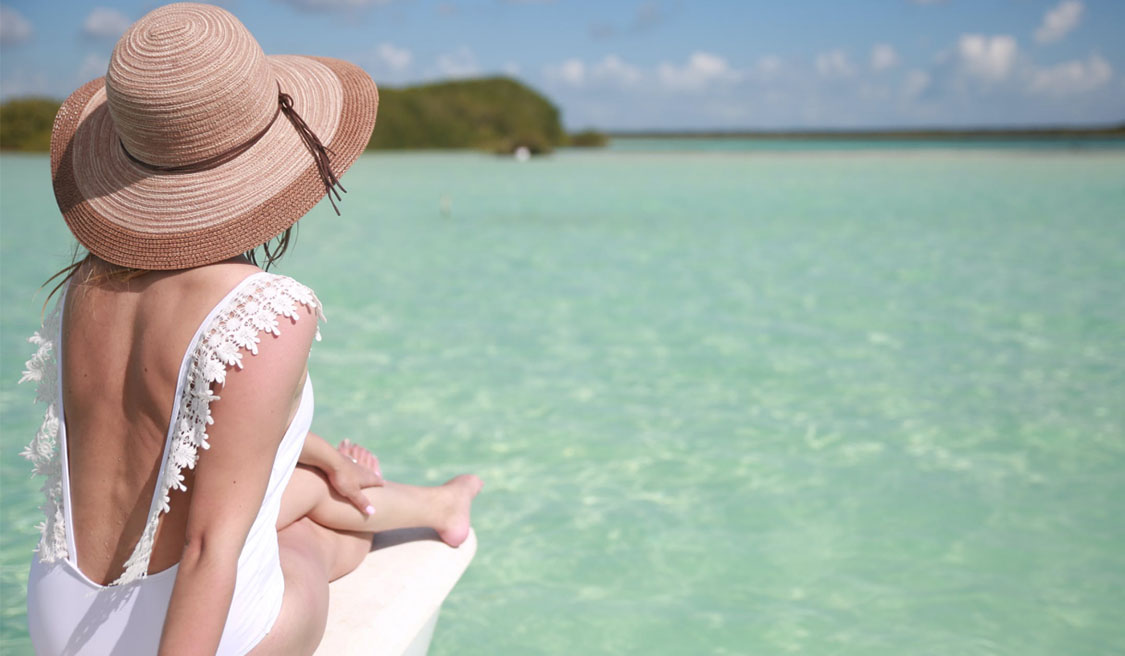 3 Points to Style Your One-Piece Swimsuit this Summer!- Style up with Other Clothing
You can choose swimsuits according to the style you want, and then match them with shorts, skirts, long skirts, or flip flops, slope heels, sandals, necklaces and other accessories. Now let's learn how to match any one-piece swimsuit with your own fashion sense!
Shorts
You can wear a pair of jeans shorts or Bermuda shorts to create a lovely casual style. If you plan to go shopping after swimming, or want to wear beautiful clothes to the beach, the above collocation will never let you down. Jeans shorts or Bermuda shorts can be purchased at a local clothing store, secondhand goods store or online. Jeans shorts give people a lazy feeling. You can choose different styles such as high waist, middle waist or low waist. White swimsuit top and Bermuda shorts in solid color or with a beach theme are recommended. Bermuda Shorts feel more elegant than jeans shorts.
One-Piece Swimsuit With Mini Skirt
If you like a flattering style, try a flattering one piece swimsuits with a mini skirt. Whether it's a date with your partner at night or a drink with your friends, just put a short skirt on your swimsuit, and you'll get a pretty look. If you want to dress better, short skirts and swimsuits must set off each other. You can choose white one-piece swimsuit and a skirt with a decor pattern or a denim skirt.
Long Skirts
Some people don't like wearing short skirts, but they like long skirts. You can use long skirts and one-piece swimwear to create elegant lady style. As long as the long skirt to the crotch, a fashionable collocation is easy to handle. According to the different material and design of the long skirt, the above wearing method can not only show the beach leisure style, but also express the mature dinner style. If you want to make the dress more exquisite, try to find a swimsuit that matches the color or pattern of the long skirt. For example, red one piece swimsuit,high neck one piece swimsuit or long sleeve one piece swimsuit.
Dress
Put a neon swimsuit or a tie dye swimsuit in a light white dress, which is also a sight for sore eyes. The pattern of the swimsuit looks invisible through the light fabric of the dress, so this wearing method can not only cover up the shame, but also show the graceful figure under the swimsuit!
Jeans
If you're going out, pair your jeans with a swimsuit. Jeans go with almost all swimsuits. Whether it's a casual style or a nightclub style, you can easily create it with your favorite jeans. In addition, suspenders and one-piece swimsuit can also be made into a pair. You can also wear a sweater, a shirt or a cropped jacket over your belt pants.
Tropical Style
If you like tropical swimsuits, you can choose to print the island theme pattern or bright colors of clothing. Wearing clothes with tropical motifs can make people feel like they are on a holiday by the sea. You can try orange one piece swimsuit, lime green one piece swimsuit and blue-green swimsuits with flowers, parrots, pineapples or palm trees. For example, palm tree beach towel or shorts printed with pineapple can fully reflect the tropical style. These beach products are best matched with straw woven handbags, sandals and oversized sunglasses.