Four Popular Bikini Designs for this Summer!
Views: 77 Author: Site Editor Publish Time: 2020-08-04 Origin: Site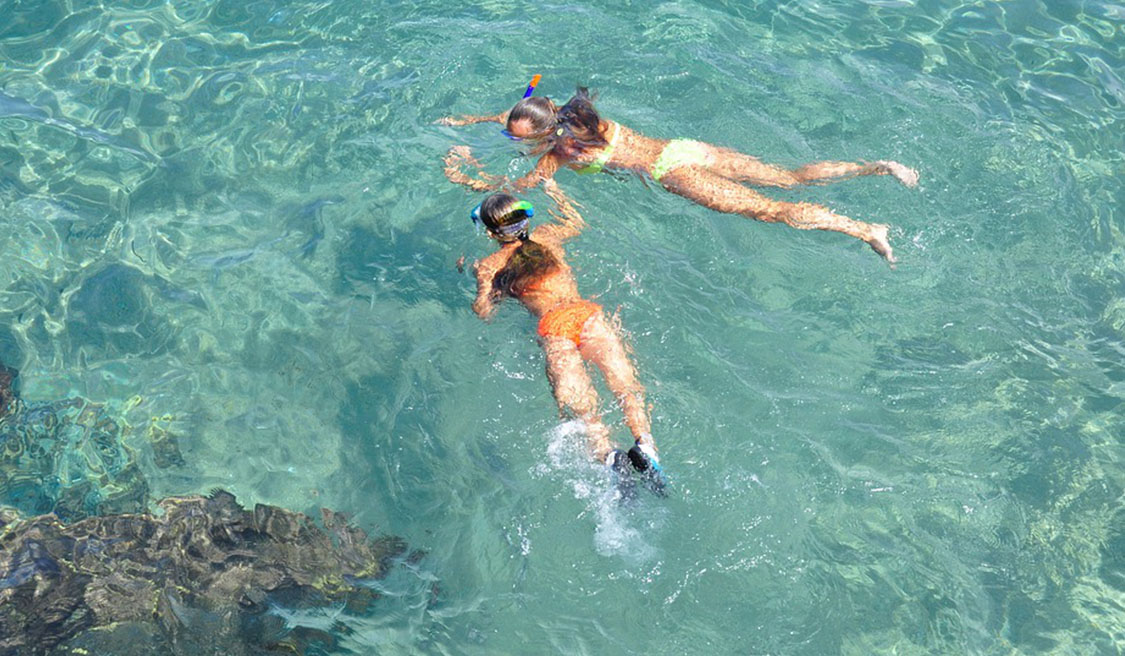 Four Popular Bikini Designs for this Summer!
Earlier we learned about four themed bikini styles. Below we will continue to study the wearing and matching of bikini swimsuits.
Bikini is a favorite of bodybuilding women. You can wear strapless bikini tops and high leg bikini bottoms to go swimming in the sea, or use it as a clothing accessory to match the exterior. The less fabric in the bikini results in more exposed parts of the body. Not everyone has a flat stomach, sturdy arms and long beautiful legs. But even if you don't have a devil-like figure, as long as you choose a bikini that suits your figure, you can subtly conceal the shortcomings of your figure and let you show self-confidence. Here are 4 different bikini designs:
Sporty bikini
This type of bikini abandoned the bikini bust top and changed to a vest. In addition to slightly reducing the degree of exposure, it also allows the wearer to show a sexy side in a healthy image. Wearing a sports bikini, a "flat-chested" lady may be afraid that others' eyes will be concentrated on the chest. If you choose a bright top with a large floral pattern, this can visually make the chest fuller. As for those with full body, they should choose straight bars and dark colors. Striped one piece swimsuit can be preferred.
Tubular bikini
It is a popular swimsuit variant of the tube top (Bubetop). There are two types of tubular bikinis: with suspenders and without suspenders. If you are petite, choosing a bikini without suspenders can shift the eyes of others to your sexy shoulders and achieve the effect of complementing each other. However, bikinis without straps may make you feel insecure. With two straps missing, bikini bras can easily be shifted. Adjusting the bras in the pool is very embarrassing. It is recommended that you wear a strapless bikini when you are sunbathing, so that you will not have eye-catching shoulder strap marks after sunbathing. If you plan to swim seven or eight times in the pool, it is best to choose a "safe" bikini.
While those with wider shoulders can choose a tubular bikini with suspenders, which can not only cover up the shortcomings of the shoulder width, but also appear tangible and stylish. At the same time, the swimwear trend is based on smooth and shiny fabrics. Various light colors such as silver gray and pearl color have become the protagonists of swimwear. Details such as sequins and one-shoulder styles also spread from fashion to swimwear. Flat-legged tubular bikinis are also the first choice of conservatives, allowing you to reveal the free and easy side.
Sling bikini
Sling bikini, also called strappy bikini, has bright colors, sexy high slit design, is the most classic bikini design. Putting it on is enough to captivate men and make women envious. Sling bikinis have the least amount of fabric, which exposes the most parts of the body, so if you don't have an exquisite figure and slender legs, it's best to stay away. The most popular sling-type bikinis nowadays are adorned with water crystals. These bikinis have a flashing effect, adding a touch of glory to the original monotonous bikini. It is recommended to wear a thin belt hanging neck style for small chests. It is not necessary to pursue a tall chest.
The main point of the bikini matching is that the style is unified; for the color, it is recommended that there is a common color between the upper and lower, or the solid color is a contrast. I personally recommend that you go to the bikini shop or buy bikini online. We are confident so we dare to wear bikinis.