Four Popular Bikini Styles for Your Summer
Views: 91 Author: Site Editor Publish Time: 2020-08-04 Origin: Site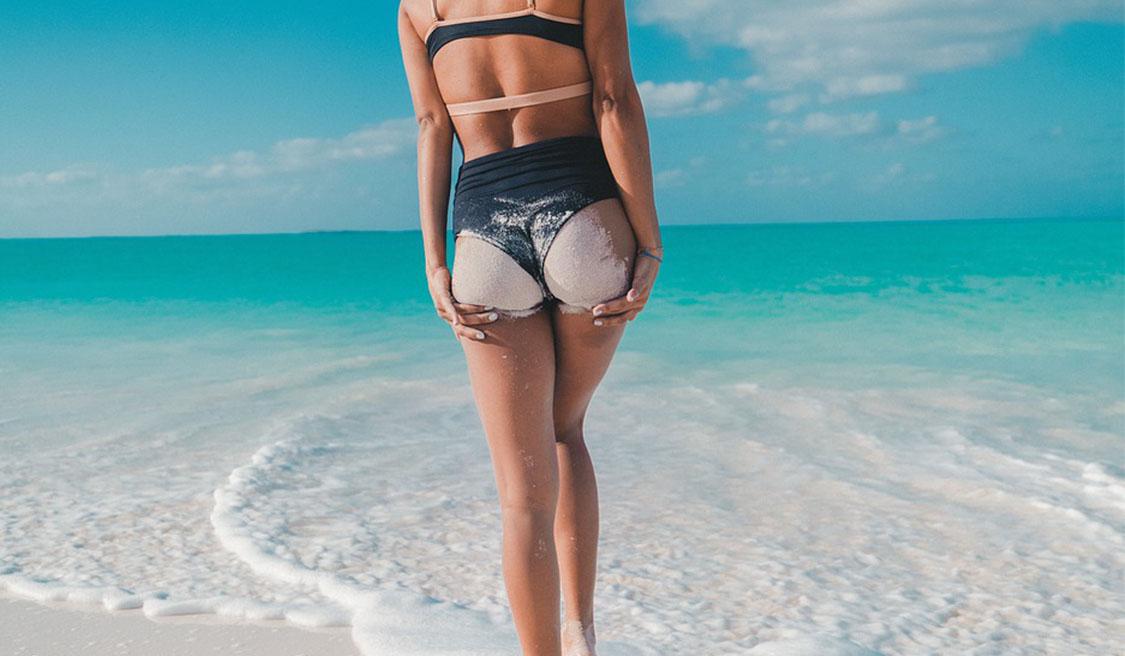 Four Popular Bikini Styles for Your Summer
The advent of summer vacation must be perfect with the seaside play. You can invite your friends to go to the beach together, and then take beautiful photos together. At this time, you need to carefully choose a bright swimsuit to perfectly show your figure curve. Solid color swimsuits such as white bikini, pink bikini, yellow bikini, etc. may be too ordinary and monotonous. You need some ingenious "careful skills" to choose a swimsuit, such as animal print swimsuit and mermaid swimsuit.
Type of swimsuit
The currently popular swimwear can be roughly divided into the following three types.
Two-piece style refers to a suit with separate tops and pants. There are a bikini style and a general two-piece style. Bikini, also known as three-point, is characterized by very little material.
There are shoulder straps and tube styles in a one-piece swimsuit, as well as Chinese style collar designs. A strapless swimsuit with a top like a vest is very traditional and is the most popular style.
Tubular swimsuits are more chic, and their body is tubular, with suspenders, some of which can be removed. This kind of swimsuit can reduce the transparency of the chest and hips, and the high-cut bottom edge can make your legs look longer.
Cultural perspective
Bikini has been a symbol of human freedom and liberation since it was first created by Americans in early 1946. It is a symbol of modernist culture in the 20th century and was quickly accepted by postmodern society as a fashion symbol for expressing various concepts of postmodern culture. For ordinary people in life, bikinis are a kind of swimwear, a must-have outfit for a vacation at the beach. However, what style of bikini to wear still reveals different cultural concepts. Bikini surpasses its original practical function more prominently than any clothing, and becomes a living language of cultural concept.
In the new century, the following four themed styles of bikinis will sweep every inch of the land under the sun wildly, decorating a charming landscape on the seaside and on the beach:
Romantic
This is an expression full of emotion. It represents the vitality and cheerfulness of women. This theme-style bikini is brightly colored, using printed elastic fabrics, with lattices, stripes, and flower patterns, full of feminine charm. The design focus is on the decorative rope at the connection between the cup and the waist, adding a sense of elegant movement. Most shroud rings have steel braces to secure the chest. The sling width is narrow, with integrated and tapped shoulder straps. Common swimsuit styles on the market include one piece swimsuit, two piece swimsuit and strapless swimsuit.
Anatomical
This is an expression of a future concept-simple, naked. The human body displays geometric figures under the cutting of points, lines and planes-triangles, rectangles, diagonal lines and straight lines. It has the metallic and digital taste of the Cyber-culture era. This theme-style bikini uses a single-color elastic ultra-thin fabric with a light color and glitter. The asymmetric design is striking. The back design omits the fabric and is completely tied with a string to make the body more fully exposed to the summer sunshine. The ultra-thin elastic fabric embodies the role of "second skin", making the bikini more completely a part of the body. Cut out one piece swimsuit is more popular.
Playful
This theme-style bikini is light in color, both in monochrome and printed, and is mainly made of slightly thick elastic fabric. The design focuses on the decoration, or embellished on the front body or on the edge, and more can be embellished on the chest. Generally, it is a straight design without steel underpants. The underpants are high-waist and flat-leg pants. Focus on giving a lively and lovely, relaxed girly impression.
Sport
This is a bikini that highlights a healthy style. Health is a fashion pursued by contemporary people. Sports bikinis are mainly printed elastic fabrics, similar in style to sports underwear. The integral wide shoulder strap has straight stitching, horizontal stitching, and diagonal stitching. The underpants are mid-waist briefs with simple decoration. The main reason is the double-line seam marks and the edge way to give a generous and lovely impression.