How Much Do You Know about Swimsuit?
Views: 90 Author: Site Editor Publish Time: 2020-07-14 Origin: Site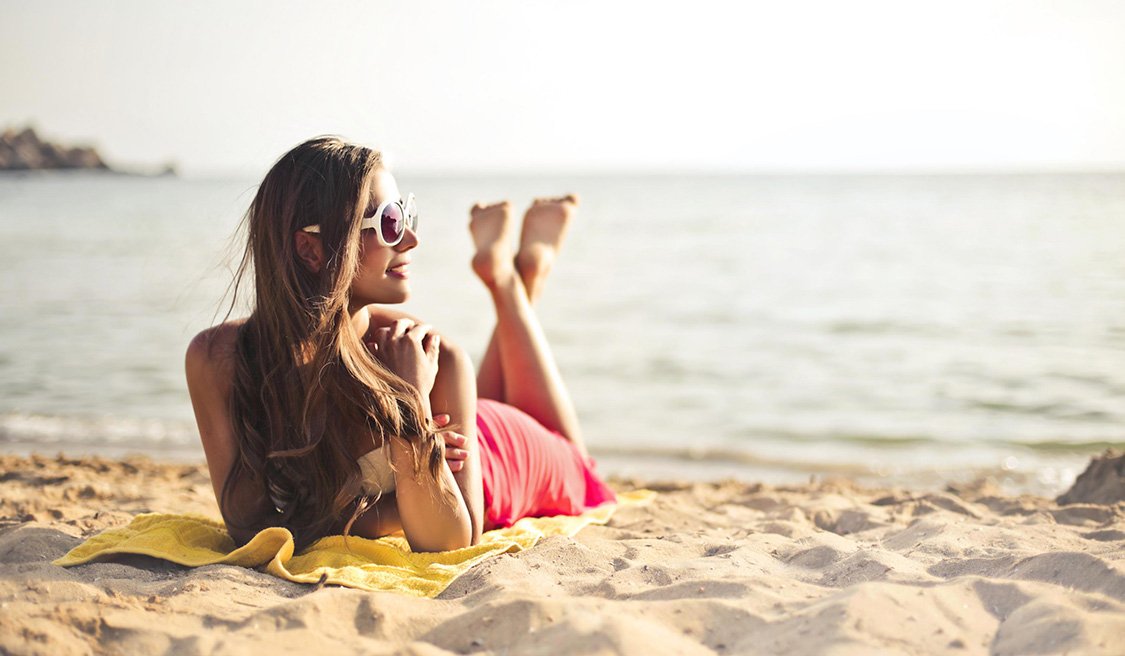 How Much Do You Know about Swimsuit?
Swimsuits can be seen everywhere in the pool or on the beach. Animal print swimsuit, two piece swimsuit, striped swimsuit, high waisted swimsuit and other swimsuits are dazzling, but do you know the classification of swimsuits? How do we choose the style that suits us best?
Basic knowledge of swimwear
Swimwear refers to special clothing for showing body shape during water or beach activities and modeling and beauty pageant. There are one-piece and two-piece and three-point (bikini) changes. The original swimsuit clung to the body, covering most of the body. In the early 20th century, men's swimwear began to wear shorts without tops. After the end of the First World War, women's tight-fitting romper swimwear became popular in France, and other swimwear were gradually eliminated.
1935, women began to wear a two-piece swimsuit made up of bras and shorts. In 1947, bikini outfits became popular, driving swimwear in a new direction. Modern swimwear has surpassed the past in terms of color, style and material, forming a new trend of multi-color, multi-style and high-quality swimwear. Generally, they are made of textiles that do not sag or swell in water.
Different styles of swimwear
Profession
Professional swimwear for professional use is usually of a single color, and the style is mainly composed of single-piece vests. It is simple, bright and without extra decoration. In terms of color, solid colors and large block colors are mostly used, and dark blue, black and white swimsuits are more common in the market.
Its design is mainly reflected in the function and the fabric. The fabric is made of high-elastic Lycra spandex and vinegar compound. It is more tight and elastic than ordinary swimwear. Coupled with the simple style, it can reduce the resistance when swimming. Increase the speed of the game. Internationally renowned sportswear brands have launched professional swimwear for professional sports. These swimwear have high quality and expensive prices.
Leisure
Casual swimwear, also known as beach swimwear. Swimsuits for leisure include one-piece swimsuits and two-piece swimsuits, as well as long dresses for beach decoration that match the swimwear. On the one hand, casual swimwear is used for swimming, and it also shows women's beautiful posture. It is obviously affected by popular fashion in style, color, and pattern. Every year, new patterns and varieties are launched every season, which is dizzying .
Common swimsuit styles
1. Two-piece swimsuit
The two-piece type refers to a suit in which the top and the pants are separated. There are a bikini type and a general two-piece head type. The bikini type is also called a three-point type. There is no denying that the three-point swimsuit is the most attractive. If you have an impressive figure and absolute self-confidence, this style of swimsuit can be the first choice.
2. One-piece swimsuit
There are shoulder straps and tube styles in a one-piece swimsuit, as well as Chinese style collar designs. A strapless swimsuit with a top like a vest is very traditional and is the most popular style. In addition, the deep open chest and the swimsuit with a winding style are the best modification for the upper and lower body shape. Moreover, adding a unique decoration on the bust line can make the figure more perfect.
3. Tube swimsuit
Tubular swimsuits are more chic, and their body is tubular, with suspenders, some of which can be removed. This kind of swimsuit can reduce the transparency of the chest and hips, and the high-cut bottom edge can make the legs look longer.
Welcome to lalifit to buy all kinds of swimwear.