How Swimsuit Bottoms should Fit?
Views: 93 Author: Site Editor Publish Time: 2020-07-21 Origin: Site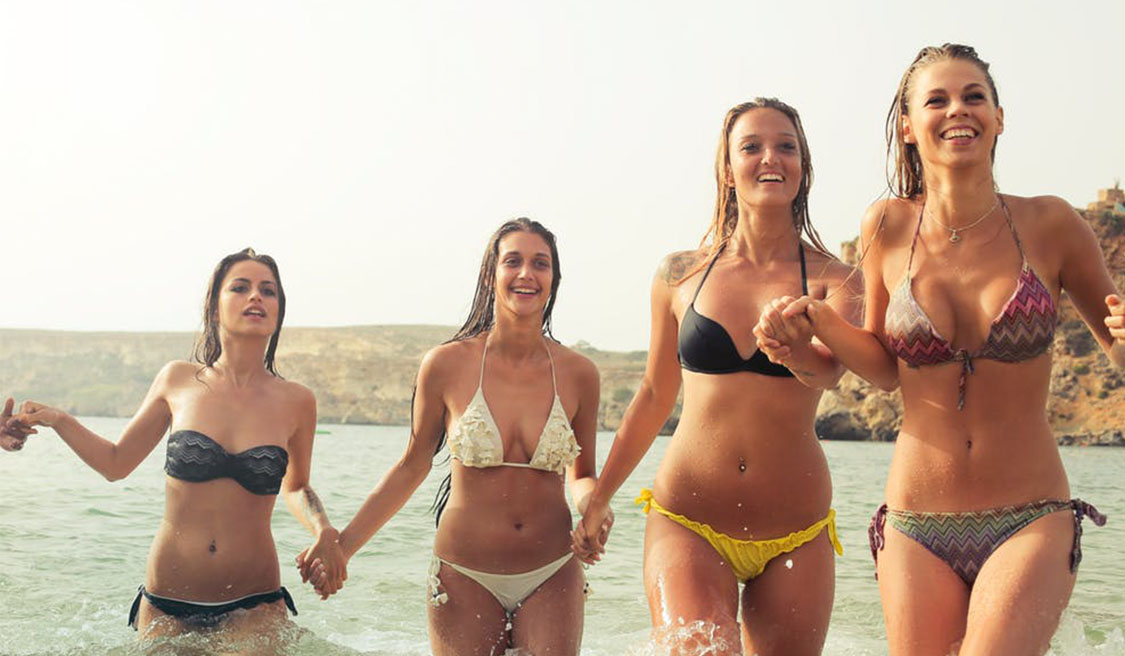 How Swimsuit Bottoms should Fit?
We wear swimsuits in order to prevent flesh exposure and make up for minor defects in our body. Swimsuit bottoms is an important part of swimwears. A right swimsuit bottom can enlarge personal charm. Let's see how to choose the right swimming bottoms.
Swimsuit bottoms for ladies
(1) Round Meat Buttocks (with movement)
If you belong to the buttocks with meat type and have the habit of squatting, it is recommended to choose the T-shaped swimsuit bottom with less coverage. This will let people focus on the vision of bikini bottoms, and then ignore the meaty buttocks. Such a lower body option can also make the whole buttocks look better.
(2) Round Meat Buttocks (no movement)
If you also belong to round meat buttock and you are the office workers who lack of movement and sit for a long time, it is recommended that you avoid the color and design that will enlarge the buttock, such as bright orange and yellow female swimming trunk. It is more recommended to choose the one with more coverage area of butt and dark color which could reduce the effect of butt.
(3) A-shaped Outspread Buttock
The third type of buttock is extended buttock. This kind of girl suggests to choose the style with black bikini bottoms to let people focus on the legs visually. In addition, it can also be cut in dark and micro T-shaped to achieve complete decoration. This effectively shifts the visual focus to "leg length! "but the butt.
(4) V-shaped No Meat Buttocks
This kind of people are usually very slim, so their buttocks are less flesh. At this time, it is not recommended to wear the full coverage swimsuit bottom, because it will look flat. As a result, swimsuit bottoms with less fabric or pleats at the back can achieve the effect of turning the butt up and into meat. You can also choose a thick tie or a pair of swimming trunk with gold ornaments.
Selection skills of swimsuit bottoms
1. If you want to show off your prowess, choose a triangle swim bottom to show off your body and sexy. In addition, according to personal preferences, you can also choose knee swimming trunk, which are less in the swimming pool and more fashionable. But it's worth noting that the best way to choose this one is to have better swimming skills, otherwise some people will think you are wearing it wastefully.
2. But if you just want to enjoy your personal time, then you can choose flat swimsuit bottoms without shortcomings. Although the body is fat, even if there is a belly, wearing flat pants will not be very obvious.
3. As for the price, domestic swimsuits can be bought a pretty good one under 100. But if you want to buy famous brands, the price will be more expensive, and there are different grades for you to choose.
4. Swimsuit bottoms are sold in sports stores and even in larger supermarkets, especially in the current season. If you are tired of going out, buying swimsuit bottoms online is your best choice.