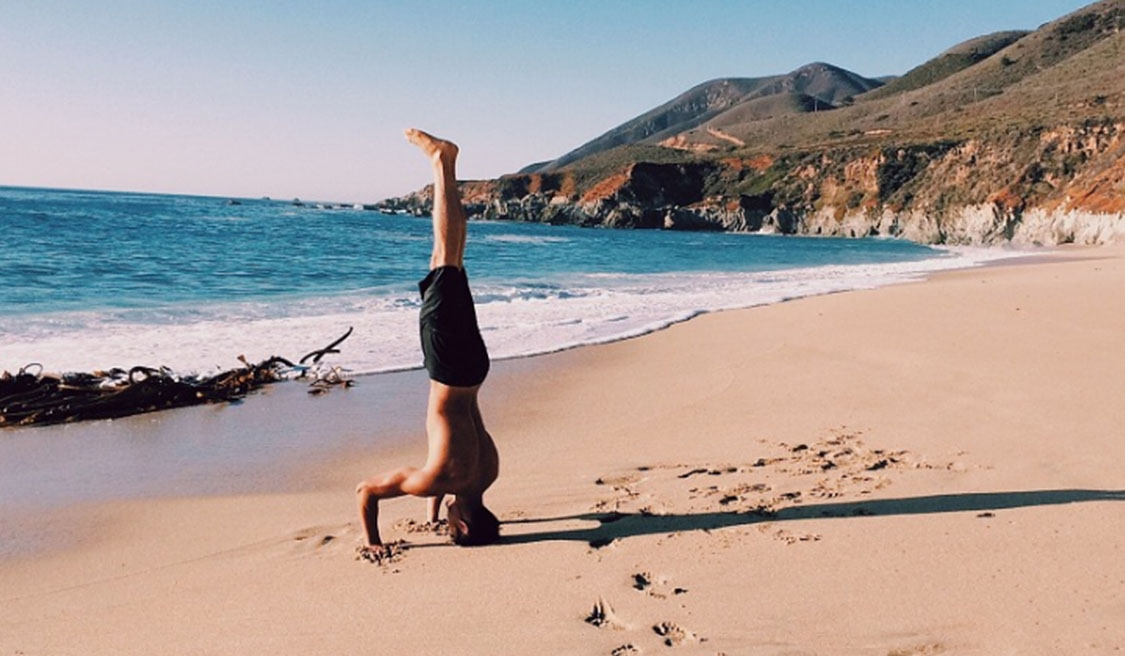 How to Choose the Style and Color of Swimming Trunks?
Many people have difficulty in choosing whether to wear short swim trunks or swimming suits when going to the beach. Considering the safety factor of swimming in the sea, most people now choose to swim in the pool and surf at sea. If people go to the seaside just for the purpose of basking in the sun, looking at the scenery, stepping on the waves and diving a little, a pair of boys short swim trunks is enough.
1. How to Choose the Color of Beach Trunks
There are many colors on a pair of swimming trunks. First, let's talk about the background color, which is the color of the largest area. People with dark skin should not to try yellow beach trunks, because they will make you look yellow. In addition, other colors can be tried. If you choose solid beach short, you need to avoid pure black, dark blue and various light colors.
Compared with the monotonous black and white gray, fluorescent color can set off the healthy dark skin. But the color of fluorescent pink and fluorescent purple will go too far. In the warm color system, lemon yellow may appear a little unstable, while red and orange, which are full of sunlight colors, are good partners for beach shorts. Green series colors can be more colorful. For example, grass green beach shorts not only make people look energetic, but also bring the effect of age reduction. There is also the blue series colors. The pure or fluorescent water blue and lake blue are also very good.
Dark color is too boring, and bright color is too much. if monochrome is not appropriate, select color block type or geometry type of dark color and light color. In fact, this style is also popular, but there are some points to be paid attention to. A three-color striped beach shorts, bright colors with dull navy blue color and black ink color, have the taste of summer. Sea geometric pattern beach shorts, such as white and blue, are also 100% error free style. But do not choose checked color, no matter what color it is, it looks like home underwear, so it will be very embarrassing to play on the beach.
2. How to Choose the Style of Swimming Shorts
Compared with swimsuits, the swim trunk fabric matters a lot, which is more suitable for making some designs of printing, and has a more fashionable sense. Therefore, it has become a key fashion item for men at the seaside. Do not select checked pattern for swimming shorts. They are too outdated and old-fashioned. If people like the simple style, in addition to the 'fancy' printing, choose the simple letter logo, as well as the patterns decorated with fine dots with various colors, which is more suitable for young men.
Do not try cropped shorts or beach shorts that are almost too short to the thigh root. Try to wear knee length beach shorts or beach shorts that are slightly over the knee. In addition to the contrast color of upper and lower body, wear the same color system to the upper and lower body as well. It is better to use multi-point color and pattern embellishment, so the proportion is obvious and the effect is outstanding.
The most common top to go with beach shorts is the vest and T-shirt. Beach shorts are optional, but the top must be relatively simple. Although printed shirts are more difficult to control, a white shirt can also be used to match the shape (other shirts are OK). Compared with T-shirts and vests, the shirts are more stylish. Long sleeves can protect against sun and wind at night.
Some beach elements can also be added to the printing, such as coconut swimming trunks, coral, sunset and so on. The printed short swim shorts also have a big hidden effect. Because they are too eye-catching, they will become the visual focus at the first sight without too much attention to the wearer's body. However, the choice of swimming shorts is mainly simple, which can not only reflect the taste, but also send out a strong holiday style.
Some cartoon or interesting patterns will also attract people's attention, but the pattern and color must be well controlled. Some brands design the creatures in the sea as cartoon prints and put them on the beach shorts, such as turtles, starfish, sharks swimming trunks, whales, fish, shrimp and crab, which are also more interesting. In fact, such cartoon patterns are enough, which not only has the seaside holiday feeling, but also not too much animation feeling. The cartoon pattern of Spongebob or magic girl is not suitable.
3. Do People Wear Beach Shorts Only When They Are on Holiday By the Sea?
Although the beach shorts have strong specificity, they can be worn in summer weekend shopping, eating, drinking and entertainment activities. Of course, beach shorts are definitely not suitable in those more formal party activities and places.
If people take the subway bus or go to places with a lot of pedestrian volume, pay attention to the matching of swimming shorts and shoes. Sandals or slippers are not recommended. A small white sneaker is the most suitable one. It can neutralize the 'irregularity' of the beach shorts and show more sports and leisure atmosphere. Moreover, the white sneakers are more practical, and can 'match harmoniously' with the colors and patterns of most swimming shorts.
In a word, men can select suitable and favorite swim shorts according to their specific conditions. Welcome to visit our website to find the best slimming swimsuit and mens short swimsuits.