How to Dress up for a Seaside Tour?
Views: 104 Author: Site Editor Publish Time: 2020-12-16 Origin: Site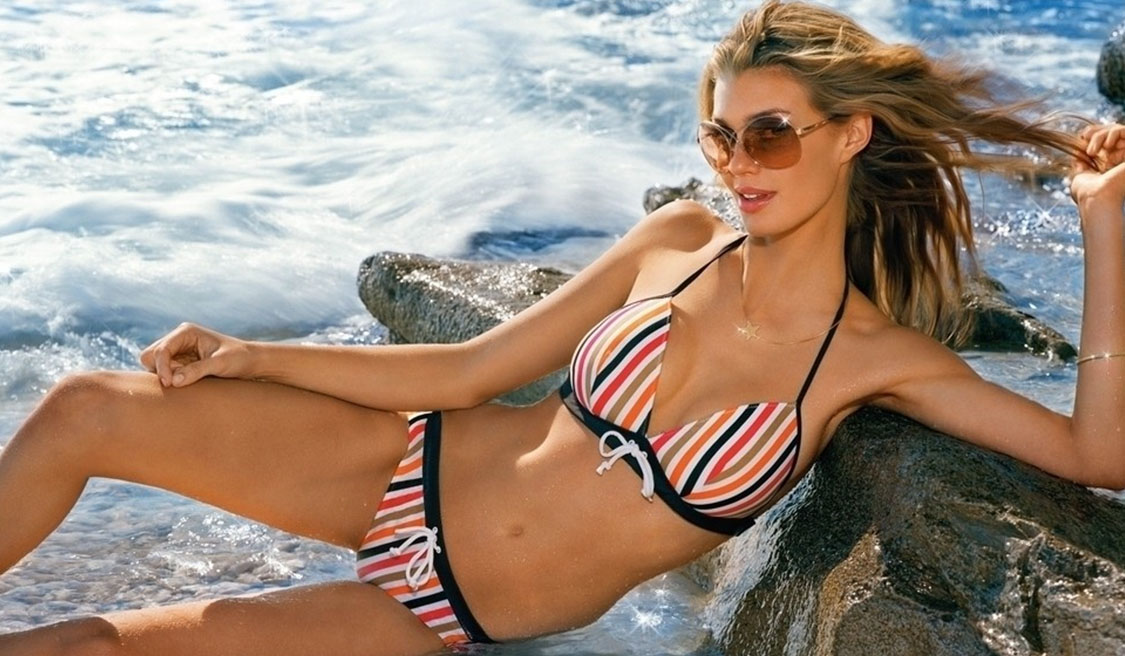 How to Dress up for a Seaside Tour?
The summer is coming, so what kind of clothes can make you look pretty on the beach? In addition to sexy triangle bikini, what other fashionable choices do we have? Hurry up and take a look at the seaside travel dressing. These summer items make you fashionable and sexy.
1. Long Skirt
What could be more sexy than wearing a long skirt? The elegant skirt, sexy high slits and deep V, casually matched with a woven hat and a pair of flat sandals, it is eye-catching. The white long skirt also makes you more clean and fresh, especially for girls with dark skin, it has a different beauty when worn.
2. Dress
The dress is also one of the must-have items for fashionable girls to go to the seaside. The most important thing is that no matter how short you wear it at the beach, no one will comment. After all, we are at the beach. What a good opportunity to show your body.
A. Fresh denim dress makes you fashionable and sexy.
B. Very exotic printing is also a good choice.
C. Boho style dress is more suitable, of course, the deep V design plus ruffles and chiffon material, it is very beautiful and fairy.
D. A halter dress with wide-brimmed hat, it is full of sweet and sexy.
3. T-shirt+Shorts/Skirt
In addition to beautiful long skirts and dresses, shorts and skirts with T-shirts are also good choices.
A. Gray T matched with denim skirt, it is elegant and artistic, and it is also nice to change to other colors. This kind of combination is especially suitable for thin waist girls.
B. A chic pattern T with raw edges and old jeans will make you more fashionable. White T can also be directly hemmed a knot in the bottom, it is more playful and sexy, with a baseball cap or a Panama hat can be eye-catching.
C. The T-shirt can be replaced with a word-neck top or strapless off-the-shoulder model, which is more sweet and fresh.
D. Even the white T with a half-length skirt is also very nice, choosing a long skirt with a tropical print is more sexy and charming
4. Bikini
The halter bikini is a must-have item when you go to the beach. The printed version push up bikini tops is more girlish. Girls can choose according to their body shape. If you have a a small chest, choose the halter style. If you have a belly or waist, you can choose a bikini dress. For the thick arm, you can choose the one-line collar design and the sleeves have a little ruffle style, which can easily cover the arm. At the same time, you can also bring a very exotic printed silk scarf, it is very chic and sexy.
5. Beach Towels
Summer beach towels and swimsuit matched together seem like a sunflower blooming on the beach.
The quick dry beach towel is actually a large-size bath towel, suitable for outdoor and beach use. This kind of bath towel is usually printed with beautiful colors. It is very popular. When traveling to the beach, it is used to pad on the beach and draped on the body after swimming. It is practical and beautiful, and can be used as a good decoration. The cornerstone of beach culture is none other than beach towels. Whether you admit it or not, apart from bikinis on the beach, I am afraid there is nothing more dazzling than it.
6. Beach Pants
Beach pants are also a must-have item for island tours. Jeans are very versatile and practical, and mens short swim trunks are also good. The requirements of holiday clothing are delicate and fit. Since the shorts are usually fit, the tops can be looser and look casual.