How to Style up Your Swimwear as Daily Look?
Views: 82 Author: Site Editor Publish Time: 2020-09-16 Origin: Site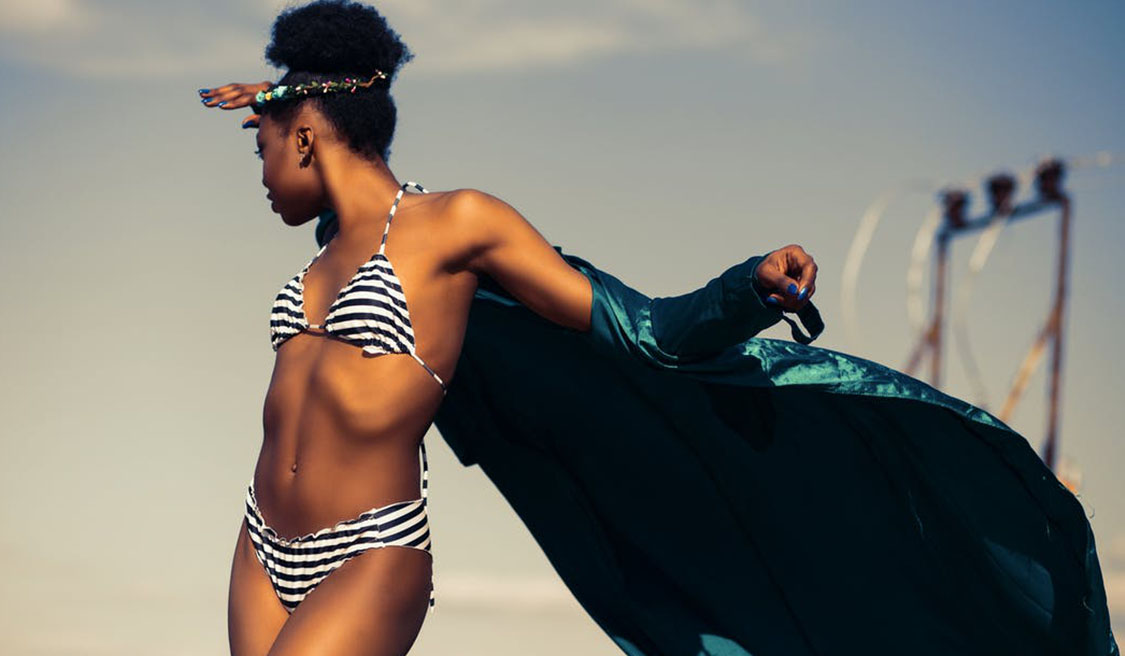 How to Style up Your Swimwear as Daily Look?
Swimwear is usually worn only when swimming, but recently, people who pursue fashion begin to take swimwear as daily clothes, which is very consistent with the atmosphere of summer.
Swimwear with Jeans
Swimsuit can be matched with jeans, it looks simple and not too sexy. It is suitable for daily wear. It's fashionable to wear jeans with short sleeve swimwear. The blue one piece swimsuit can be cool and comfortable with the look of jeans with holes. A cut out one piece swimsuit with jeans is sexy. Choose a backless one piece swimsuit with jeans to show the line of your back, and cover the fat on your belly to make your figure look more perfect. Wear a strap style short pants swimsuit with jeans can make you look sexy and elegant. Some celebrities also like to wear swimsuits with high heels and metal accessories, which can make you look very sexy.
Swimwear with Hot Pants
Swimsuits with hot pants are very suitable for summer, fresh and casual, and not too explicit. The short leg swimsuit has body shaping effect, which can show your body curve to the greatest extent. The biker short swimsuit with various high waisted shorts is not only suitable for daily wear, but also refreshing. The one piece swimsuit and hot pants are the most convenient match at the seaside or swimming pool. If you want to swim, you can take off the hot pants directly, and save the time for changing clothes.
Swimwear with Skirt
Swimsuits with skirts are full of girlish sense. This match is not only refreshing, but also gentle. Use the suspender short bikini swimwear to match the skirt, which can cover the sexy sense of the swimsuit. Use a floral one piece swimsuit with a polka dot skirt to make you look more retro. Try black suspender swimsuit and belt to match jeans can improve your waistline and make your legs look longer.
Swimwear with Dress
There are various styles of dress, and it's easy to wear. The dress to match the swimsuit should be simple enough. Thick tight skirts are not suitable for swimsuits, which only makes you look strange. The dress used to match the swimsuit must be thin enough to give people a fresh feeling. The U-shaped one piece swimsuit and V-neck one piece swimsuit can achieve the effect of slimming, and the long skirt can make you more feminine. At the same time, black tulle swimwear can make you more sexy.
Swimwear with Sportswear
Sportswear is characterized by its ability to defend against ultraviolet light and enjoy the pleasure of sports. On the beach, you can not only swim in the water, but also play beach volleyball. Therefore, it is necessary to wear sportswear, otherwise you may be suntanned. Besides, sports on the beach can also show your body and attract people's attention.
Using swimsuits as a daily wear will not only save you the trouble of wearing underwear, but also better show your body and keep you cool. Therefore, this kind of style is worth trying.