Should We Choose Supportive Swimsuits?
Views: 83 Author: Site Editor Publish Time: 2020-07-28 Origin: Site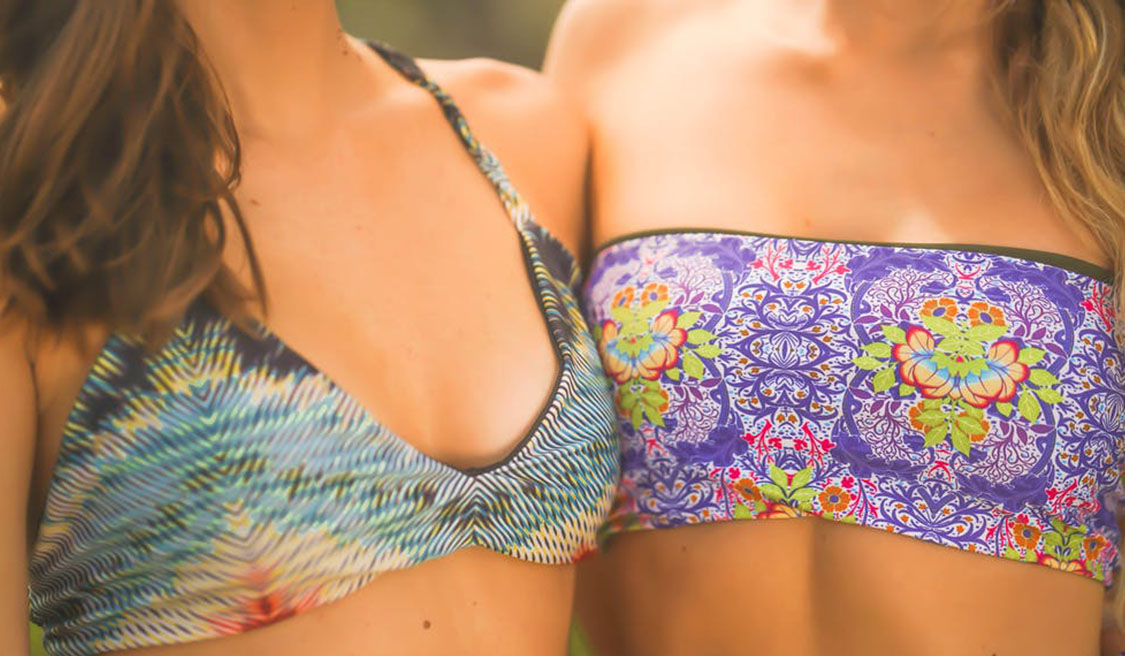 Should We Choose Supportive Swimsuits?
For bikini style swimsuits, many people do not know whether swimsuits with or without underwire should be bought when in purchase, just as they are struggling to select underwear. The underwire is also an important part of swimsuit, so is it better to have underwire or not for ladies swimsuit?
1. Swimsuit with Underwire or Not
Whether it is better for swimming wear with underwire or not, depends on the figure. Girls with good figure can select the swimsuit style without underwire to show their figure. Girls who are not confident in figure can select bikini with underwire, which will not be out of shape.
2. Benefits of Swimsuit with Underwire
(1) Let's introduce the girls swimsuit with underwire first. Ordinary swimsuits only have paddings to prevent 'nipple problem' when encountering water. They have no function of shaping or fixing the chest. The underwire is like the steel ring in underwear, like in bra. Its main function is to gather and fix. Now the function of this kind of underwear is added into the swimwear, which is called the supportive swimwear. The choice of a swimsuit with or without underwire depends on one's own conditions. If a more shaped chest is necessary, then choose a swimsuit with underwire.
(2) It is better to buy swimsuits with underwire, which will be more protective. Moreover, if the chest is not concentrated enough, the swimsuit style with underwire can make up for these shortcomings. Bikini is mainly designed to show the figure.
3. How to Choose Swimsuit with Underwire
(1) No Chest Pad with Underwire
It has enough supporting force, suitable for women with full bust, above C cup.
(2) No Underwire with Chest Pad
It is suitable for most swimfans, especially Asians. This kind of swimsuit is recommended.
(3) With Underwire and Chest Pad
It is suitable for girls with flat breasts and it can make up and dress up the figure. Its disadvantage is relatively cumbersome. It is not natural after entering the water, and it will be uncomfortable to swim for a long time / move by a wide margin.
(4) No Underwire, No Chest Pad
This style is more and more popular for professional sportswear. Western women also like it. It is suitable for girls who are confident and like sex appeal. However, it is easy to 'be exposed' (i.e. without bra), which is not recommended.
4. Comparison of Advantages And Disadvantages of Swimwear With or Without Underwire
(1) Swimming clothes with underwire are more suitable for women with flat breasts. With the use of the chest pad, it can play a role in shaping the body. The disadvantage is that it is not very convenient to swim underwater, and the chest will feel tight after a long time.
(2) The swimsuit attire without underwire is more convenient to swim without too much bondage. The disadvantage is that it may not be suitable for women with small breasts, and it has little effect on shaping the figure. It is more suitable for women with large breasts.
In a word, whether to buy swimwear with underwire or not, it depends on everyone's specific situation.
Welcome to visit our website to get your favorite swimsuit such as plus size swim pants, swimsuits for small bust, swimsuits for all plus size, solid and striped swimsuit and many other kinds.