The Tips of Choosing Men' s Swimming Trunks
Views: 87 Author: Site Editor Publish Time: 2020-12-02 Origin: Site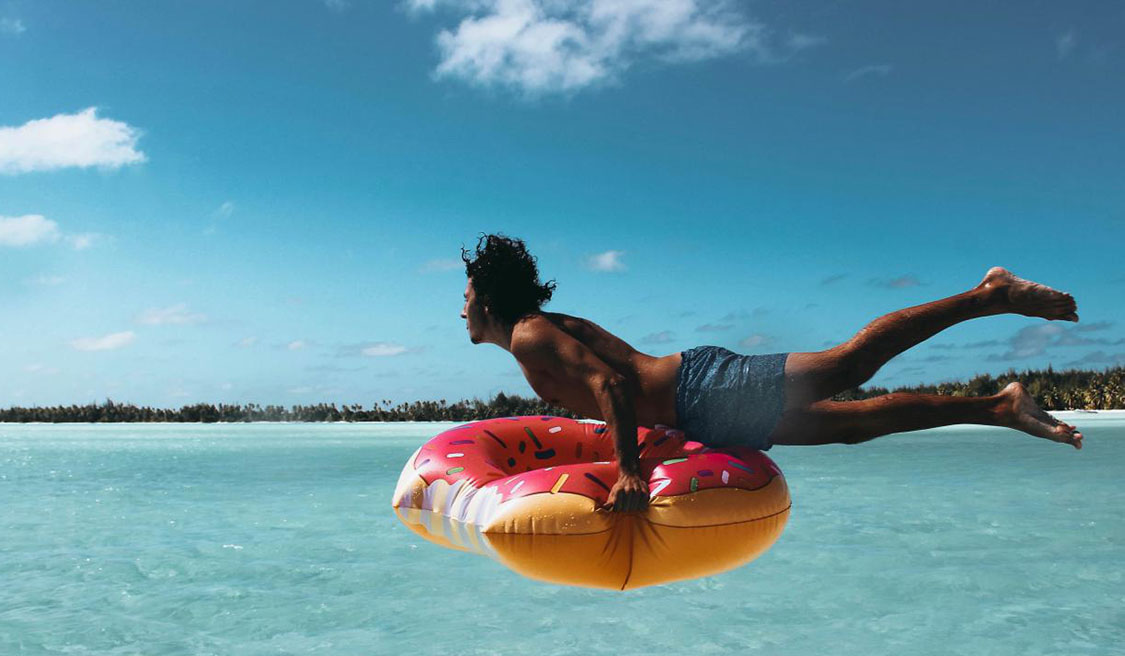 The Tips of Choosing Men' s Swimming Trunks
Summer is the best time to go to the beach. The air at the beach is very cool, and it is easy to relax when you go to the beach in summer. When going to the beach for vacation, women need to bring swimsuits and men need to bring short trunks.
1. Brief Introduction Of Swimming Trunks
Swim shorts refer to the clothing worn by men when swimming, diving or performing water-related activities. The shape is similar to underwear, but the fabric is usually different. Swimming trunks are mainly divided into triangles, boxers and thongs. Ordinary men' s short swim trunks are mostly dark tones such as dark blue and black.
2. The Difference Between Beach Pants And Swimming Trunks
(1) The uses are different
Beach pants are loose and thin tethered shorts, mainly used for beach play and vacation. The men' s trunk swimwear is a formal swimming equipment, which is more demanding in the professional field.
(2) The materials are different
There are many kinds of fabrics for men' s short trunks, such as spandex fabric, swim trunk nylon fabric and polyester fabric. The main features are waterproof, firm and flexible. The beach pants are made of a quick-drying fabric with mesh inside to ensure that the beach pants can dry quickly when wet.
(3) The shapes are different
Swimming trunks have different shapes such as triangles and flat corners. You can choose to wear swimming trunks of different shapes according to different occasions. Beach pants have only one shape.
3. Tips For Choosing The Type Of Swimming Trunks
(1) Most Asians' legs are not very strong. Although American culture is popular, that kind of American loose oversized shorts are not suitable for us.
(2) Skinny men can't choose fat Bermuda swim trunks when they choose swimming trunks. It will make you look thinner. You should choose short or medium-length pants that fit as close as possible to your height.
(3) If it is not a swimming competition, it is best not to wear briefs. Because it is too "sexy" on the beach. If you go to a foreign beach, it is even more unsuitable to wear, except for the nude beach.
(4) Fat people can choose swimming trunks with thick fabrics, which can cover the stomach a little.
(5) If you have a good figure, you will have more choice. Those who want to be more spiritual can wear shorter ones, and those who want to be more conspicuous can wear colorful patterns.
(6) When wearing colorful swimming trunks, most people will not focus too much on your figure. If you are a muscular man and want to show some muscles, you can choose a solid color swim trunks. This way people will focus on your muscles.
(7) It is best not to buy swimming trunks without a belt because it increases resistance and is uncomfortable. In addition, when buying swimming trunks, we should pay attention to the fabric instructions to avoid buying swimming trunks of poor quality.
For men, in addition to the necessities of suits and shirts, swimming trunks that can set off your good figure are also indispensable.