Two Top Bikini Competitions
Views: 85 Author: Site Editor Publish Time: 2020-12-09 Origin: Site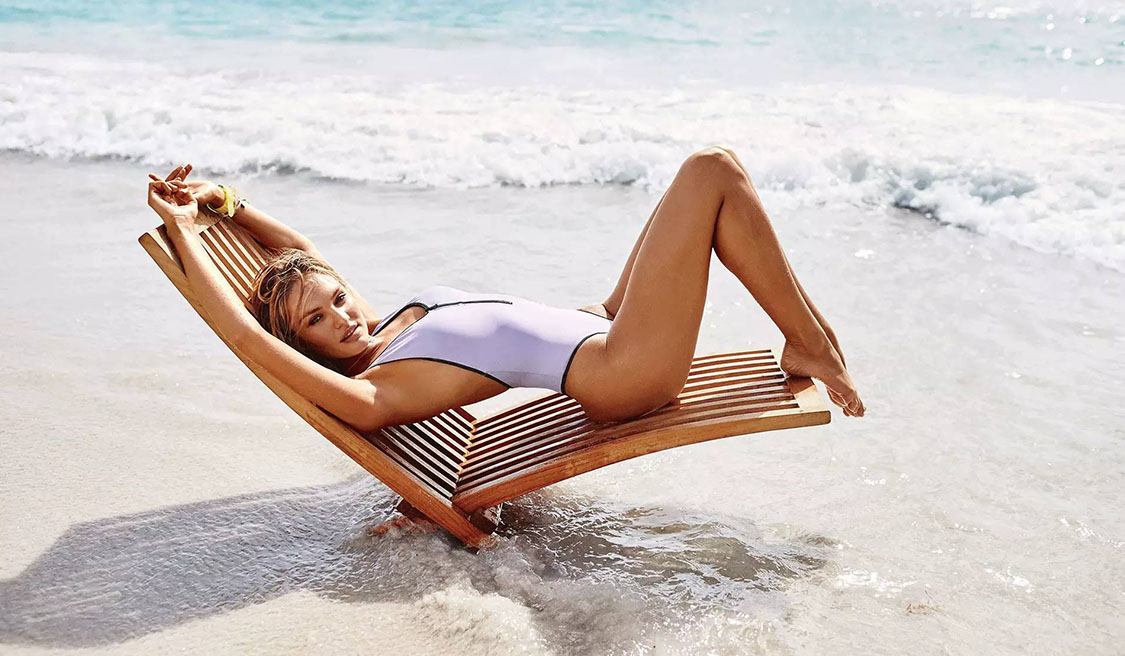 Two Top Bikini Competitions
Nowadays, people are more and more in pursuit of fashion. People want to wear not only fashionable outerwear, but also fashionable swimsuit set. Therefore, some bikini competitions also appear in people's eyes. There are two famous competitions, one is Victoria's secret fashion show, the other is Miss bikini international.
Victoria's Secret Fashion Show
Victoria's secret fashion show is a annual fashion show sponsored by Victoria's secret, an American lingerie and pajama brand. In the United States, Victoria's secret fashion show is not only a grand show, but also broadcast in prime time on TV. Victoria's secret fashion show has been held on a regular basis since the 1990s, with the initial time set on the eve of Valentine's day to stimulate consumers to buy. Every year, the Victoria's secret fashion show is broadcast by CBS. But the Victoria's secret fashion show of 2001 was broadcast by ABC. Victoria's secret fashion show has been held in many cities, such as Miami, Los Angeles and Cannes.
Victoria's secret is a top underwear brand in the world. It will create a miracle of fashion underwear show every year. In 2005, Victoria's Secret began to cooperate with TV, internet and other media to broadcast its underwear show in the United States. The show's fashionable and sexy female swimming trunk and beautiful models make its bikini no matter high leg bikini bottoms or womens bikini tops popular all over the world. Every year, Victoria's Secret invites some famous singers to the Victoria's secret fashion show. The singers will sing on the stage. Now, Victoria's secret fashion show is not only a simple underwear show, but also a worldwide fashion show.
Miss Bikini International
Miss bikini international was founded in Hollywood in 1965. With the tenet of fashion, health, friendship and love, the competition has held several global finals in the United States, Russia, France, Brazil and other countries and regions.
Hollywood is not only the cradle of film industry, but also the breeding ground of the world's cultural industry. In its heyday, the film media industry in the United States, Central America, South America, Mexico, Europe and Asia flourished, creating a large number of film and television companies. Many world-class superstars and musicians have sprung up in theaters all over the world, laying Hollywood's dominant position in the world's film industry and cultural entertainment industry. At that time, many beauty contests were held in Hollywood. Charlie Shea, a famous Hollywood photographer, found that many girls like to wear bikini swimsuits. He suddenly realized that holding a bikini competition would definitely attract a lot of people.
In 1966, Charlie Shea successfully won the sponsorship of the Flemingo Hotel in Las Vegas and hosted the first Miss bikini international. At that time, 65 American girls took part in the competition. The company photographed all the contestants, including Raquel Welch, who later became a movie star. With the support of various sponsors, the participants successfully performed bikini swimwear in front of 3000 audiences. After that, Mr. Charles Shea made great success in touring and performing in Hong Kong, Bangkok, Karachi, Cairo, London, Tokyo, Rome and other places.