What Attention Should Be Paid when Producing Microfiber Towels?
Views: 89 Author: Site Editor Publish Time: 2020-09-02 Origin: Site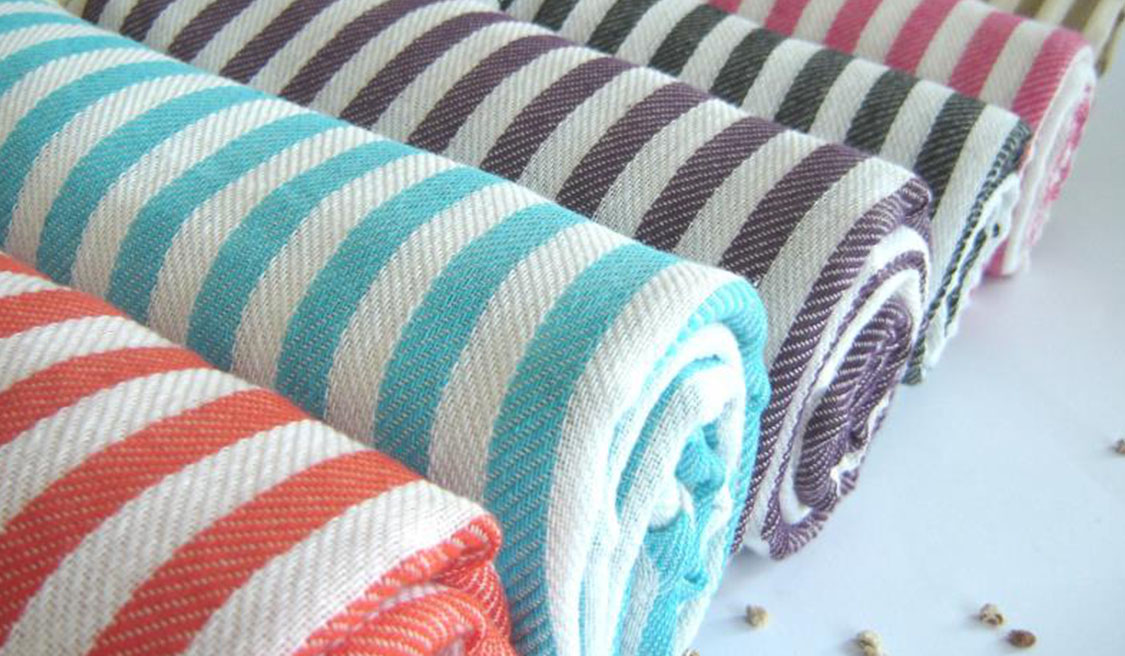 What Attention Should Be Paid when Producing Microfiber Towels?
In the previous article, we learned how to make beach towels with bright patterns such as unicorn beach towel, striped beach towel, lacoste beach towel, pokemon beach towel, and fortenite beach towel. For the beach towel factory, what should be paid attention to when producing microfiber beach towels? How should we cater to the 2020 towel forecast to develop new products? If you are a towel manufacturer, this article must not be missed.
Points for Attention in the Production of Microfiber Beach Towels
1. The Choice of Fabric
In the current production of microfiber beach towels, the choice of fabric is really important. Under all the same conditions, the effect of different fabrics in digital printing is different. Even when the fabrics are very different, the difference in effect will be very large. Therefore, you must pay attention to when choosing microfiber fabrics, it is best to go to the scene to see and choose. Good products definitely need good fabrics.
2. The Choice of Equipment
As a company, the equipment is the most important and can be said to be the most expensive machine. It will not be replaced in a short time after being selected. Therefore, before choosing equipment, you must have your own ideas, the product positioning of the enterprise, the company's willingness to invest in equipment, and so on.
If the equipment is randomly selected and the customer's requirements are not met in the production of microfiber beach towels, which is inconsistent with the positioning of its own enterprise, it is likely that there will be a waste of equipment. Say it is a huge blow. In addition, the equipment must be well maintained for a period of time, so that the equipment can be maintained at the best production transition at any time, which is responsible for the enterprise and the customer.
3. Control of Production Links
There are many production steps for microfiber towels, especially if printing is added, there will be more steps, so the production steps must be well controlled. If there are any errors in the steps, cutting corners will definitely affect the product. Production has a very big impact. Therefore, every step in the production must be controlled, and every step must be completed with high requirements, so that the products produced will be high-quality products.
4. Personnel
No matter how good the equipment is for people to use, no matter how good the fabrics are for production, no matter how many steps people need to control, if you want smooth production of microfiber towels, experienced and capable producers are necessary. This is particularly obvious in digital printing, because many manufacturers have begun to introduce digital printing technology, but the production technicians are still the producers of traditional printing. Traditional printing is completely different from digital printing. If you do not look for professional personnel to carry out production, there will be problems. Therefore, in the production of lint free microfiber cloth, professional production personnel are necessary.
Towel Industry Forecast 2020
Now towels are not only sufficient for general usage needs, but also towels in various industries, such as ball games, concerts, gyms, beaches and other fields and scenes have towels. The classification of towels is also diverse: face towels, bath towels, quick dry beach towel, square towels, microfiber sports towel, cold towels, microfiber face towel, etc. Moreover, towels are not just the same simple style as before, but the attractive point of towels is still in customization. There are still many ways to customize: printing, laser, embossing, jacquard, embroidery... all can make towels colorful and more attractive.
Now due to various reasons such as epidemic situation, environmental protection and market, many towel printing and dyeing enterprises are reforming towards digital printing, and digitally printed custom towels will also usher in an absolute outbreak this year. In 2020, the trend of the towel industry will show great growth in customization. Will you join us to achieve a win-win situation? Looking forward to your inquiry.
ucing Microfiber Towels?