What's Beach Mat?
Views: 87 Author: Site Editor Publish Time: 2020-07-14 Origin: Site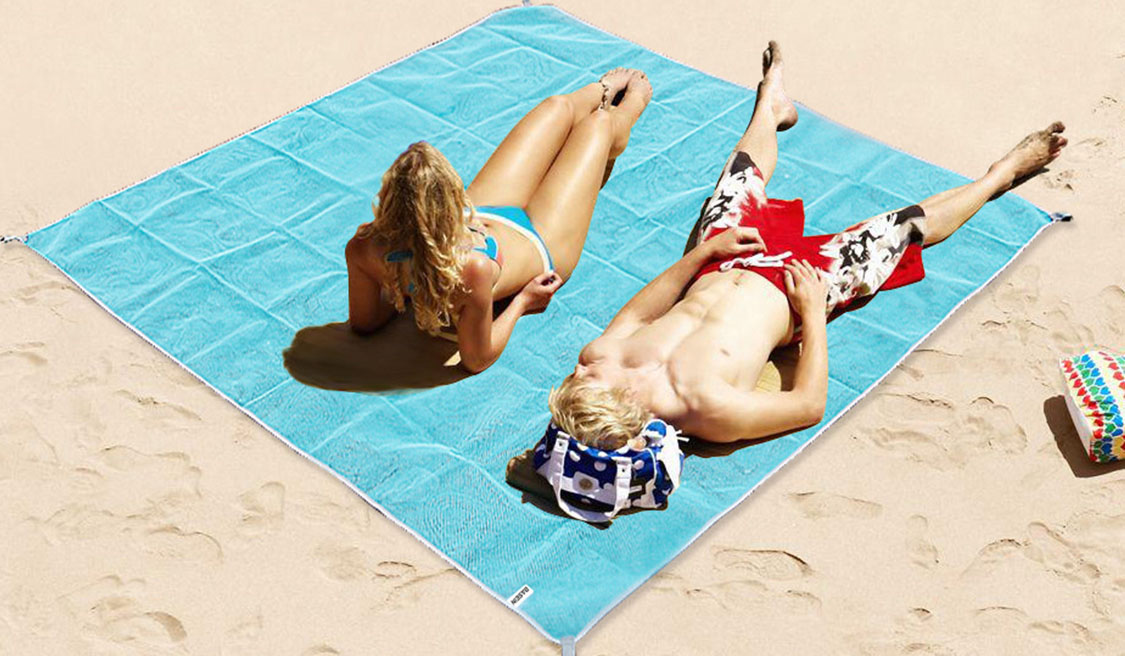 What's Beach Mat?
Summer is coming again. Swimming in the sea is an indispensable outdoor sport for vacationers. Imagine just coming out of the sea, our body is wet and full of sand. How inconvenient it would be without a good beach mat!
Structure of Beach Mat
EPE foam is in the middle layer of the beach mat, which uses food grade materials widely used in fruit packaging and is non-toxic and tasteless. EPE aluminum coating is specially used for the lower layer, which not only has good heat preservation and moisture-proof effect, but also can increase the firmness of aluminum film.
Features of Beach Mat
The ultra light weight and portable design of beach mat is convenient for people to carry, which does not increase the load when people go out. In addition, it is easy to clean. We just need to clean it with a little wipe, so we can avoid the trouble of cleaning. Most importantly, this kind of mat is not only easy to clean, but also sand proof and more solid.
Function Of Beach Mat Function
The beach mat is moisture-proof and temperature proof. It can meet people's needs for rest, even on the wet sand below. With exquisite design, it can increase people's appetite when having a picnic at the seaside. Even at home, it also has a variety of functions such as sports floor mats.
How To Buy
The most important thing is to check the safety inspection report of the product. It must be noted here that the quality of beach mats on the market varies from good to bad. Therefore, when we purchase such products, we must check the safety certification. Second, we need to check whether there is a professional design team and whether the design has been repeatedly demonstrated. A good beach mat must be impeccable in every detail! We can check the workmanship of every part of the mat carefully. The beach mats with open lines and bubbles are not good products.
Method Of Maintenance And Management
When the product is opened, it will give out a peculiar smell, but it will disappear by itself in a few days. The folding marks will disappear automatically 1-2 weeks after the packing. When the surface is polluted by dirt, please wipe it with towel or soft hair brush dipped in soapy water. The surface of the product will be damaged if it is wiped with a rough brush or medicine.
Beach mat with pillow can hold our neck and help us rest more comfortably on the beach. Extra large beach mat supports family sharing and promotes family harmony. Kids beach mat is designed for children and is not easy to break. Beach mat with backrest allows us to enjoy the beautiful scenery of the seaside when we have a rest. Beach mat for baby can protect the baby and let him have a happy beach holiday. Now, let's head for the beach and summer vacation!